| | | |
| --- | --- | --- |
| | | |
Newsletter - December 2016



This is a special time of the year for many reasons. The foremost is the Christmas season and approaching New Year. Here at Headquarters for Vietnam Battlefield Tours it is time to work Visa Applications, verify passport numbers and make international flight arrangements. We also finalize itineraries to accommodate special requests and submit this information to our counterparts in Vietnam for approval and confirmation.
Every location we visit is pre-approved and we have done the research to make each return a special event for you and your family. We know that the chances are you will do this only once, so our goal is to get it right. When we hit the road, we are carrying tactical maps, GPS's, after action and command chronologies to support each and every tour.
As we look ahead for future tour scheduling, 1967, 1968 and 1969 were significant years with the heaviest troop concentrations resulting in the highest casualty rates of the war. We have developed 50th Anniversary tours for significant battlefield actions during these years and beyond. On our calendar, we have specific tour charted out to 2023. We are thinking ahead.
2017 Tour Schedule

Tour Number

Tour Dates

Tour Name

VN-17021

2/19/17 - 3/05/17

II, III, & IV-Corps

VN-17031

3/05/17 - 3/19/17

I-Corps * Emphasis on Northern I-Corps

VN-17032

3/05/17 - 3/19/17

1st RECON

VN-17033

3/05/17 - 3/19/17

Americal Returns

VN-17041

4/09/17 - 4/23/17

I-Corps * Emphasis on Southern I-Corps

VN-17042

4/30/17 - 5/14/17

The Hill Fights (50th Anniversary)

VN-17051

5/21/17 - 6/04/17

I-Corps

VN-17052

5/21/17 - 6/04/17

Middle Tennessee State University

VN-17091

8/27/17 - 9/10/17

II, III, & IV Corps

VN-17092

8/27/17 - 9/10/17

Father Capodanno (50th Anniversary)

VN-17093

8/27/17 - 9/10/17

The Siege of Con Thien (50th Anniversary)

VN-17094

8/27/17 - 9/10/17

Swift; Essex; and Union I & II (50th Anniversary)

VN-17111

11/05/17 - 11/19/17

The Battle of Dak To (50th Anniversary)

2018 Tour Schedule

Tour Number

Tour Dates

Tour Name

VN-18021

2/04/18 - 2/18/18

TET Offensive (Emphasis on Hue City)
(50th Anniversary)

VN-18022

2/04/18 - 2/18/18

TET Offensive (Emphasis on II, III, & IV-Corps)
(50th Anniversary)

VN-18031

3/11/18 - 3/25/18

TET Offensive (Emphasis on Khe Sanh & the DMZ)
(50th Anniversary)

VN-18032

4/08/18 - 4/22/18

I-Corps * Emphasis on Southern I-Corps

VN-18042

4/29/18 - 5/13/18

The Battle of Dai Do (50th Anniversary)

VN-18043

4/29/18 - 5/13/18

I-Corps

VN-18051

5/20/18 - 6/03/18

Special Forces

VN-18091

9/02/18 - 9/16/18

II, III, & IV Corps

---
Give this some serious thought. I arrived in Chu Lai, Vietnam September 1966 I was wounded 21 September 1967 west of Liberty Bridge after a day in the Arizona. Over the years, I have remembered the guys we lost and 2016 and 2017 will be significant for me as we travel together.
Our marketing schedule takes most of the summer attending unit reunions and National Service Organization Conventions. Please let us know if you need a presentation with your unit or organization. These efforts provide us with the opportunity to spread the word. Wherever we go you have been helpful and willing to help with our commitment to get veterans back.
Bob, Bill, Gene, Dave, Big Dave and I are prepared and ready to meet any challenge as we travel with you and we Thank You for your support and participation.
We have made several changes to our touring schedule that include adding February tour dates that are good for II, III, IV Corps. We have also eliminated June as a regular tour month and will reserve June for custom or special tours. These changes allow us to take advantage of the best fares for seasonal international flights. We also increased our tour cost beginning in 2018 to $3,795 to accommodate new Vietnam Visa costs. We want to maintain an all-inclusive pricing schedule that has no hidden costs or unexpected charges. Our goal is to provide the very best service for an all-inclusive 15-day tour with a specific itinerary that meets the needs of all participants. We offer discounts for large groups and returning clients so don't hesitate to call for pricing.
If you have traveled with us come on back! There are many unique, historical and cultural sites beyond those you know. Expand your knowledge and experiences in beautiful Vietnam.

Semper Fi, Tex
Local brothers accompany veterans on historic Vietnam pilgrimage.
Two young men from Broadview Heights have good reason to reflect on what they did while on vacation. Instead of the usual frolics and touristy antics during a break from classes, brothers David and Bobby Urse spent most of September accompanying a group of American war veterans and their families on a tour of former battlefields in the countryside of Vietnam. David and Bobby participated in one of the excursions planned by Vietnam Battlefield Tours, a Texas-based enterprise founded and operated by veterans of the U.S. military involvement in Southeast Asia. The group invites veterans and their families and guests on return visits and even therapeutic tours of historic sites in the nation that saw fateful U.S. involvement from 1955 to 1973.


The boys' mother, Nancy Musarra, said her cousin, David Macedonia, guides tours through Vietnam as often as twice a year. A veteran who served with the 1/501st Infantry and L Company, 75th Ranger of the 101st Airborne from 1970 to 1971, he divides his time between West Virginia and Florida. This year, Bobby, a student at Brecksville Broadview Heights High, and David, a student at Ohio State University, decided to tag along. Bobby was especially fired up for the journey, said Musarra. "My youngest is more adventurous," she said. David had to skip the beginning of classes in Columbus, but his family figured it was a worthwhile tradeoff. "If you're going to miss school, why not do something different?" said Musarra.


That something different included flying into the former Saigon, now Ho Chi Minh City. Macedonia led the brothers and other visiting Americans to the Qui Nhon Airbase, Nha Trang, the Mekong River and the Cai Rang Floating Market. Less touristy destinations included orphanages and hospitals. "My boys are lucky; they have everything they need," said Musarra. "They have a roof over their heads and a good education. I wanted my boys to see the world, the U.S. military, the history of the military. They really got to experience what life is like to live in a communist country." Musarra said that while government monuments, the War Remnants Museum, Reunification Hall and other places in modern Vietnam are still festooned with anti-American propaganda, on a personal level, the Vietnamese bear no animosity. David, Bobby and the rest of the group dined with a former NVA (Viet Cong) soldier at Tay Ninh. The group also participated in prayer circles between the Vietnamese and Americans. "It wasn't like they were on vacation," Musarra said. In Independence, Musarra works as a clinical psychologist, often with special needs children. She said her boys were struck by the plight of the inmates and patients at Vietnam's Vinh Son Montagnard Orphanage, under care in third-world conditions. "Mom, they don't even have wheelchairs," one shocked son reported back. A high point of the excursion was a tribute in the now-peaceful field to the memory of Capt. Harry Cramer. "He was the first Special Forces soldier (Green Beret) killed in Vietnam," said Macedonia. Cramer died on Oct. 21, 1957. His unit bears the melancholy distinction of also having logged the last official American soldier to be a Vietnam casualty in combat, Sgt. Fred Mick, in October 1972. "We did a very emotional ceremony where (Cramer) was killed, about 10 (miles) west of Nha Trang," said Macedonia. "His son (Hank Cramer) is a retired Army lieutenant colonel who now is a folk singer in the northwest. He sang 'The Ballad of the Green Berets' at his father's killed-in-action location." "It's all about healing, for both sides," said Musarra.

by Charles Cassady Jr. - BroadView Journal, Broadview Hieghts, Ohio
REMBERANCE

We all remember where we were the day President Kennedy was shot. I would venture to say that we could, individually recount what we were doing and where we were in great detail.
Try to remember where you were on March 7, 1965. Can you recall what occurred that day that would shape our lives forever. Some of us were still in high school, some seniors, some juniors; I was a young 22-year-old Sergeant six months away from completing my first tour as a Drill Instructor at Parris Island. Many of my friends were also young and eager Corporals and Sergeants. We wanted to go, we were MARINES.
I remember August 1965. That was the month when reality set in and we realized that "free time" was over and the war was real. The first of many of our friends came home, killed on "Starlite". In September of that year we all received orders, all except me, to Vietnam. I felt bad, my friends were going and I was not. It took two years for me to get there and I finally arrived as a young 25-year-old Staff Sergeant in March 1968 having come around the world to get there from my old duty station.
2017 and 2018 will be the 50th Anniversary of places and names that shaped us and still haunt us. Names such as Union, Union II, Swift, Essex, The Hill Fights, Buffalo, Caitlin's Corner, The Washout, Khe Sanh, Hue, Tet, Tay Ninh, Central Highlands, Dak To, Cua Viet, An Hoa, Antenna Valley, Medina; all names with deep meaning for those of us who were there.
We at Vietnam Battlefield Tours are offering remembrance tours covering the entirety of Vietnam's Operational Areas (I, II, III and IV Corps). Join us as we go back; join us as we remember the sacrifices of our brothers and sisters. Going back can be painful, but it also can be healing. Merry Christmas, Happy New Year and God Bless. We hope to see you next year as we go back.
Bob Burke
1stSgt USMC (Ret)

Has it been 50-years already?
The time is now!
Return with us to the places of our youth when we were young and full of grit.
It is important in this stage of life to walk the places that so profoundly shaped our futures. Vietnam was the beginning point of our adult lives. It has clouded or clarified everything we've done since. Coming full circle is important and meaningful in too many ways to imagine.
The South Vietnamese have never forgotten the sacrifices we made on their behalf so long ago. They are very happy to see us return. Their welcome and hospitality is heartwarming and humbling. Plus, we have a whole lot of fun.
And we make the trip very easy for you. Our combat-veteran guides walk beside you all the way. And since we are a non-profit tour company dedicated to our brother and sister warriors, we provide value far beyond the means of for-profit, bottomline-focused companies that take money from veterans to line their own pockets. We pay no salaries. We are volunteers with a combined experience of over 70-years leading tours back to Vietnam. No one does it better. Plus, we specialize in Vietnam only. We are not diluted with multiple war itineraries.
Our virtually all-inclusive tours guarantee you no hidden surprises, no extra money demands, no passing the hat. We even pay the end-of-tour tipping for you. Check out our website and see what's included and then compare it with for-profit tours.
Call or register now for 2017, 2018, and 2019. Our 50-year anniversary dates are starting to fill up. Bring your family and friends along. It's a once-in-a-lifetime experience with lasting rewards.
Bill Stilwagen, Bush Guide

January 20th.
We are rapidly approaching January 20th. For most Americans, January 20th is remembered every four years as Inauguration Day, the day that a new President takes office or a returning President starts his second term in office, it has been that way since 1937.
Every year I remember January 20th for another reason. On January 20, 1968, my company - Alpha Co., 1st. AmTrac Battalion, 3rd Marine Division, left our base on the south side of the Cua Viet River and engaged elements of the 320th NVA Infantry Division in the village of My Loc on the north side of the Cua Viet River. By the end of the day, 1st. AmTrac Battalion had suffered 13 KIA and 50 WIA. The TET Offensive had started for us, ten full days before most historians acknowledge the start of the '68 TET Offensive.
Although 1st. AmTrac Battalion will go on to suffer a total of 88 KIA during our time in Vietnam from anti-tank mines, artillery, rocket, mortar, recoilless rifle, RPG, small arms fire, and on one occasion by satchel charges, it was the battle on January 20th that I remember each year.
I went back to Vietnam the first time in 1998, then it was the 30th Anniversary of my time in Vietnam. I can't believe it is now the 50th. For you guys (and Ladies) who have thought about going back, all I can say is "Don't wait". These years are going by way too fast.
We look forward to taking you back to those places that have special meaning to you.
Semper Fi - Gene Miller

We would also like to thank Ms. Vu Thi Lan Phuong for all her efforts and support for our tours. Since Vietnam Battlefield Tours first started back in 2005, Phuong has been the face of the Vietnamese tour company that we use in Vietnam. She was the one person that we turned to make our tours happen.

This year Phuong started her own tour company and Vietnam Battlefield Tours was her first client. We wish her all the best for the new year and look forward to our continued partnership with her.

Thank You
To all of you who have returned to Vietnam with Vietnam Battlefield Tours, we want to thank you for allowing us the honor to walk beside you as you returned to those areas where you spent your youth.
Best to you this Christmas and the coming New Year.
Semper Fidelis,
Ed "Tex" Stiteler, President
VIETNAM BATTLEFIELD TOURS
and the rest of the VBT team: Bob Burke, Bill Stilwagen, Dave Lytle ,
Dave "Big Dave" Macedonia, and Gene Miller.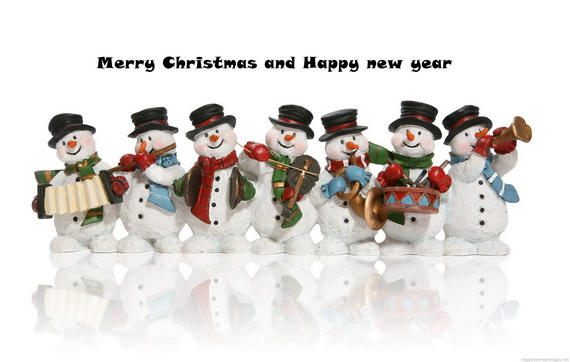 VIETNAM Battlefield Tours - 5150 Broadway St. #473 - San Antonio, TX 78209-5710 - Phone: 1-210-568-9500 - Toll Free: 1-877-231-9277
Copyright
© 2006 - 2021 VIETNAM Battlefield Tours All rights reserved.