| | | |
| --- | --- | --- |
| | | |
Newsletter - October 2011


Hello to all of our friends.
VBT concluded an ambitious 2011 touring schedule with plenty of interesting and special locations from the DMZ to the Delta. March, April, June and September kept us busy with special requests and research to guarantee access. Our goal is to get you guys and dolls back to the areas you served. I think we are being successful in this effort judging from your responses. I know we have all learned and appreciate your participation and knowledgeable contributions as we travel along.
One of the best things I see from our tours is the way a group of strangers come together as a "squad" by the end of the tour. I know most of you keep in touch with us as well as your new friends. We appreciate your enthusiasm when you talk about your experiences. You are our best sales reps. Thank your for being a part of the VBT family.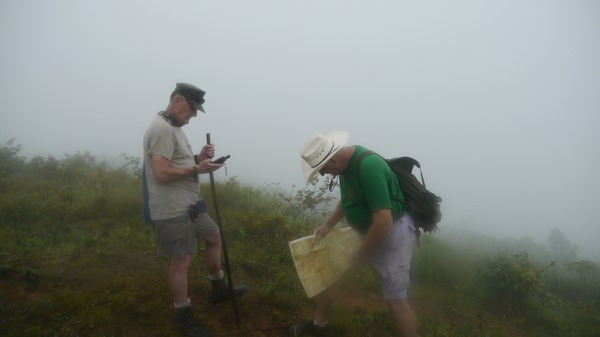 "Well, we got up here, now how do we get back down?"

Nurses Return to the Philippines
We have had several of our Vietnam nurses request a trip to the Philippines to trace the history of the Nurse Corps at the beginning of WWII. For you history buffs, this is an excellent chance to travel with nurses and learn first hand.
You can view the itinerary for this January 11-23, 2012 Philippine return on our website. This is an ambitious, fast moving, comprehensive tour beginning in Manila, traveling to Corregidor, the Bataan Peninsula, Subic Bay and Clark AFB. We will also be visiting WWII memorials and museums dedicated to those who were captured and endured as POW's. If it's too cold where you are join us!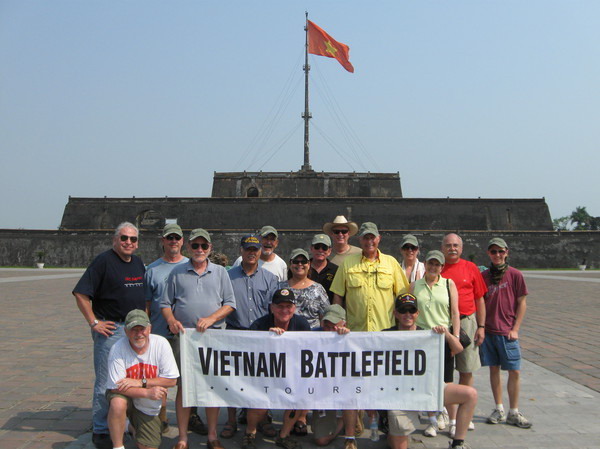 VN-11041 Tour Group in front of Hue Citadel Flag Pole.

2012 Tour Schedule
PICK YOUR FAVORITE AND JOIN US!!!
PI-12011

11 January - 23 January

Nurses Return to the Philippines

VN-12021

12 Feburary - 26 Feburary

II, III and IV-Corps

VN-12031

11 March - 25 March

Northern I-Corps

VN-12032

11 March - 25 March

101st Airborne Returns

VN-12041

15 April - 29 April

Southern I-Corps

VN-12051

6 May - 20 May

I-Corps

VN-12061

3 June - 17 June

Special Tour

VN-12091

2 September - 16 September

III-Corps and Delta

VN-12092

16 September - 30 September *

1st of 8th CAV

* Individual unit tours may have slightly different dates.

Water well in Cambodia

This past summer we funded our second water well project in Cambodia. Having access to clean drinking water is a problem for most poor people throughout the developing world. This water well will provide drinking water for this family of three and for their neighbors.



Pigs is a basket

During our second June tour this year, we decided to purchase two little piglets for a Bru village near the Da Krong Bridge. While shopping in the Khe Sanh market for the piglets, Amber (holding the bags), Taylor (blue shirt) and Betsy (pink hat) decided they couldn't stand to break up the family of five, so they purchased the other 3 piglets. Everyone went home happy!

2011 MARKETING
This spring and summer VBT was active in passing the word. We began the year attending the premier of "Our Vietnam Generation" in Detroit, MI with Don Alsbro, Bill and Tex. Then to Melbourne, FL and the Vietnam and all Veteran gathering thanks to Dave Macedonia, Doc Snider, Bill Moses, and sponsor Guy Maxwell. We had a presence at Rolling Thunder, Vietnam Veterans of America, Military Order of the Purple Heart, Disabled American Veterans, 1st and 3rd Marine Division Associations, Vietnam Helicopter Pilots Association, Veterans of Foreign Wars, Howard County Vietnam Veterans, Kokoma, IN, thanks to Daniel Flavin. This past week we participated in a Vietnam Veteran Memorial Fund gathering with Jan Scruggs and Jason Cain in San Antonio, TX. November 6th, 1st Recon Association and VBT partner in hosting a cruise from Ft. Lauderdale, FL. Mark November 2012 on your calendar for next year's cruise. Doc Snider sent me Galveston, TX as a potential port for 2012.
Many of you request flyers and marketing material for your local veteran organizations, vet centers and unit reunions. Please keep the requests coming. We can provide material and if you need a program give us a call. Thanks for all your help and support in our effort to get veterans back.
Ed "Tex" Stiteler, Bob Burke, Bill Stilwagen,
Dave Lytle , Dave "Big Dave" Macedonia, and Gene Miller
VIETNAM Battlefield Tours - 5150 Broadway St. #473 - San Antonio, TX 78209-5710 - Phone: 1-210-568-9500 - Toll Free: 1-877-231-9277
Copyright
© 2006 - 2021 VIETNAM Battlefield Tours All rights reserved.